Hoy traemos un post muy útil para aquellas personas que estén pensado en mudarse a un país de habla inglesa y buscar trabajo. Además, cada vez es más común que las empresas opten por verificar el nivel de inglés indicado en el currículum.
Antes de mostrarte algunos consejos para enfrentarte a una entrevista en ingles informarte de que en Camden disponemos de cursos para universitarios y adultos, ¡infórmate ya!
Pasos a seguir
Es muy importante toda la preparación previa a la entrevista y la información que podamos sacar de esa empresa.
Descubre todo lo que puedas saber sobre la empresa y el tipo de inglés que utiliza
Una de las cosas que antes intenta descubrir el entrevistador es si el candidato sabe cómo funciona la empresa y a qué se dedica. Algo parecido ocurre con las entrevistas en castellano.
Es muy importante que en las entrevistas que realices en otros idiomas estés informado, ya que sabrás qué tipo de vocabulario utilizar. Si miras con atención la página web de la empresa descubrirás qué tipo de expresiones suelen utilizar de forma más habitual para según que conceptos.
Prepara algunos ejemplos en inglés y la manera en la que los quieres explicar
Un entrevistador también quiere conocerte de manera personal por lo que recurrir a anécdotas personales siempre resulta una buena opción.
De hecho en preguntas como "¿Consideras que trabajas bien en equipo?" no quieren escuchar una mera respuesta afirmativa, sino un ejemplo de algún momento en el que hayas conseguido algo trabajando en equipo.
Por esta razón es recomendable que antes de la entrevista pienses en qué anécdotas te gustaría contar. Selecciona los momentos de tu trayectoria profesional que te gustaría mencionar y que transmitan una buena imagen de ti.
No te pierdas
A veces los nervios nos pueden jugar una mala pasada y hacer que perdamos el hilo de la entrevista. A esta dificultad hay que añadirle el inglés, lo cual hace que tengamos que escuchar las preguntas con mucha atención y ofrecer respuestas concisas y claras. Para poner ejemplos muchos sitios utilizan recomiendan utilizar el método STAR.
Prepara algunas respuestas para las preguntas más típicas
En todas las entrevistas hay un grupo de preguntas que siempre aparecen, así que puedes preparar con antelación las respuestas. Practica respuestas sencillas a las preguntas más evidentes para evitar quedarte en blanco en una de estas. No te limites a practicar las respuestas en tu cabeza. Tienes que decirlas en alto para ir entrenando tus habilidades orales.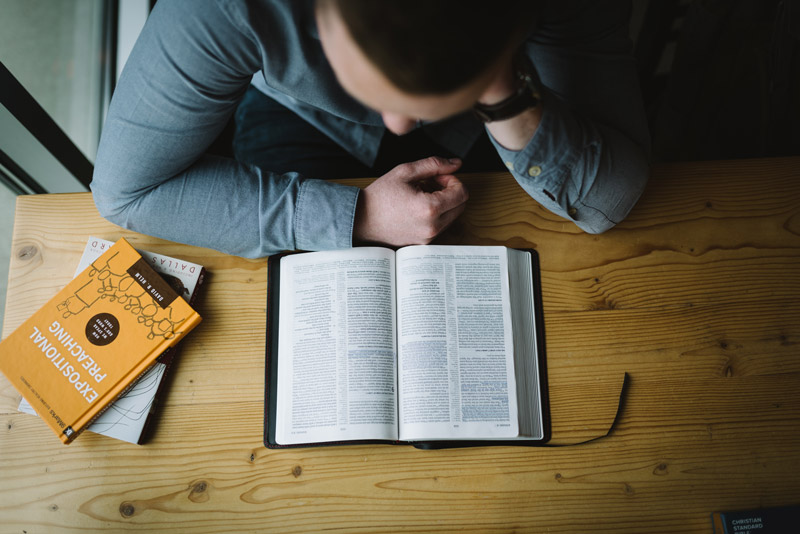 Prepara unas notas
Plasmar algunas ideas en papel te puede ayudar a visualizar y estructurar lo que quieres decir.
Hoy en día hay muchas empresas que te animan a mirar tus notas a la hora de realizar una entrevista, ya que esto demuestra que tiene mucho interés y que se ha esforzado por intentar conseguir ese puesto.
Selecciona expresiones que te puedan servir de utilidad
Tendrás que ver cuáles encajan mejor con el tema del que vas a hablar. Si buscas en Google puedes encontrar un montón de expresiones:
Talk somebody through something: Este phrasal verb quiere decir "explicar los detalles de algo".
Liaise with: Esta expresión implica trabajar en colaboración con distintas personas.
Background: Es la palabra más apropiada para aludir a tu trayectoria profesional.
Savvy: Este adjetivo indica que posees información a nivel experto en un área determinada.
A good fit: Significa que serías el candidato idóneo para el puesto.
¿Cuáles son las preguntas inevitables?
Como ya hemos comentado en toda entrevista hay una serie de preguntas que siempre te van a hacer. Estas son las más comunes:
Why are you interested in this job? ¿Por qué te interesa el nuevo puesto?
What do you know about our company? ¿Qué sabes de nuestra empresa?
Why should we hire you? ¿Por qué debemos contratarte?
What are your main strengths? ¿Cuáles son tus principales cualidades?
What are your weaknesses? ¿Cuáles son tus debilidades?
Do you have any questions about the job or about our company? ¿Tienes alguna pregunta sobre el trabajo o la compañía?
Preparar bien tus entrevistas es crucial, sobre todo si las vas a hacer en otro idioma. Una entrevista puede ser determinante para el empresarios a la hora de decidir si contratar a alguien o no. Así que tienes que mostrar tus mejores cartas.
En Camden te ayudamos a prepararte lo mejor posible para estas situaciones. No dudes en llamarnos si estás interesado en mejorar tu nivel de inglés. ¡Te esperamos!